Fx Fundamental Analysis
September 6, 2019
|
Recurring Event
(See all)
July 30, 2019
September 6, 2019
October 11, 2019
November 22, 2019
₱12,500
Click here for all class schedules
Session 5: FX Fundamental Analysis

Formerly CFTC 2
Venue:  Suite 1503A, West Tower, Philippine Stock Exchange Bldg., Exchange Road, Ortigas Center, Pasig City
| Course Duration | Suitable For | Pre-requisite Knowledge |
| --- | --- | --- |
| 4 hours | Intermediate / Advance /FX Analysis Triangle/ Market Sentiment | Basic grasp of Technical Analysis, understanding of Currency pairs, Pips, Long and Short trading, Stops and T/P or Limits |
Schedule 2019 (Registration Required): 
Time: 1:30 to 5:30 pm
Jun 4 | Jul 5 | Jul 30 | Sep 6 | Oct 11 | Nov 22
Course Description:
A 4-hour intensive and in-depth discussion / lecture / workshop on Understanding Fundamental Analysis and Economic indicators such as GDP, Inflation, Monetary Policies. Systematic fundamental forecasting will be discussed using economic reports from the Global Economic Calendar and learning how to apply it into your daily Forex Analysis.
Course highlights:
Understanding why currencies are a direct reflection of a country's economy
Understanding the connection of GDP, Inflation, and Monetary Policies with Currency Movements
Systematic Fundamental Economic Forecasting for day ahead trading
When to use Market Sentiment vs. Fundamental Analysis to "Select" the
currencies you will be trading
Integrating Market Sentiment Analysis / Fundamental Analysis and Technical Analysis
Course methodology:
Classroom lecture, Demo, Hands-on. Please bring your laptop / mobile device.
On-Demand Videos For Home Study. Only for full program enrollees*
Copy Mark's "SingleTrades". Only for full program enrollees*
Rates and Discounts (For Individual Session)

This session translates to only Php6,625 for Full Forex Program. Only one (1) chance to upgrade after this class*
| Early Bird Rate | Regular Rate |
| --- | --- |
| Php1000 | Php3500 |
Notes:
This course is upgradable to Full Forex Program.
Seminar is inclusive of handout and drinks.
Registration Required. Seminar schedule may change without prior notice.
Unlimited Refresher Session for enrolled participant.
How to Enroll in 3 Easy Steps
1
Choose Your Seminar(s)
Book a slot thru:
>Online Registration
>Download Registration Form
>Visit our Office
>Phone Booking at
Tel#: (632) 8687-4445 | 8687-4645
Cel / Viber: (0917) 8643416
2
Remit Payment
You may settle payment:
>at our office
>via Paypal
>via Bank Deposit:
Savings Account Name:
Business Maker Academy, Inc.
BPI SA Acct#: 4013-0306-64
BDO SA Acct#: 000-280-622-422
3
Confirm & Attend
Please send deposit slip with your name and course via:
Fax#: 8687-4445 loc. 814
Viber#: (0917) 8643416
Email: info@businessmaker-academy.com
Bring deposit slip or receipt on your class day
Important Note: Business Maker Academy Inc. is a VAT-registered company. TIN# 223-672-691-000 VAT. For zero rated or VAT exempt companies, please include your Certificate of Exemption. Provide Form 2307 or Certificate of Tax Withheld if payment done with tax withheld. Please withhold only 2% as we are classified as suppliers or contractors of service.All bank payments should be directly deposited to our official company bank accounts only under account name:
Business Maker Academy, Inc. Please be advised that no other individual/personal bank account is authorized to collect payment on behalf of the company..
Powered by:

Trainer: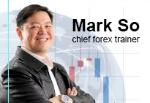 Customer reviews:
Can't wait to apply all the new inputs in our company's marketing campaign!
-Y. Catacuta, Universal Assetaland Realty Land
"Seminar is informative & equipped with latest trends & resources"
-M. Eduarte
"I learned a lot. I gained new ideas. The whole seminar is very conversational and fun."
-F. Almojuela, Black Tie Project Photography