HR Club eNewsletter Collection
Did you miss any of our eNewsletter issues?  We're posting our eNewsletter editions here begining Oct 2020.  Feel free to read, enjoy and share to your colleagues and friends!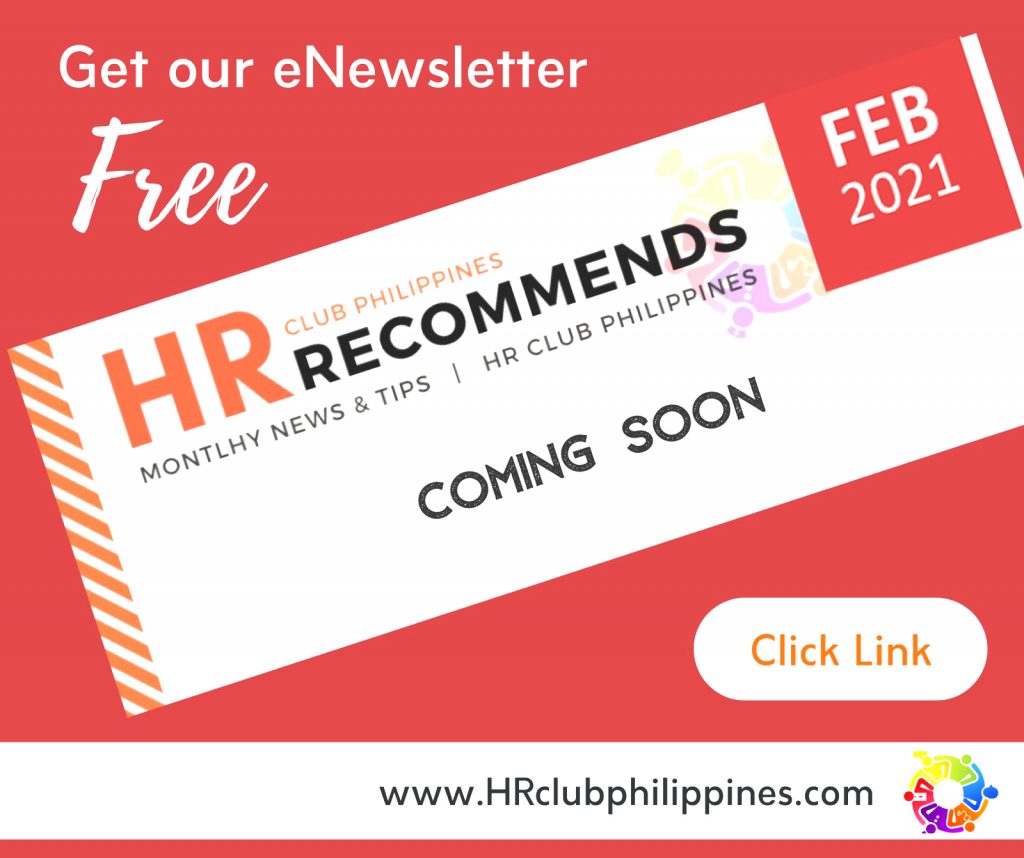 Feb 2021 Issue:
Coming Soon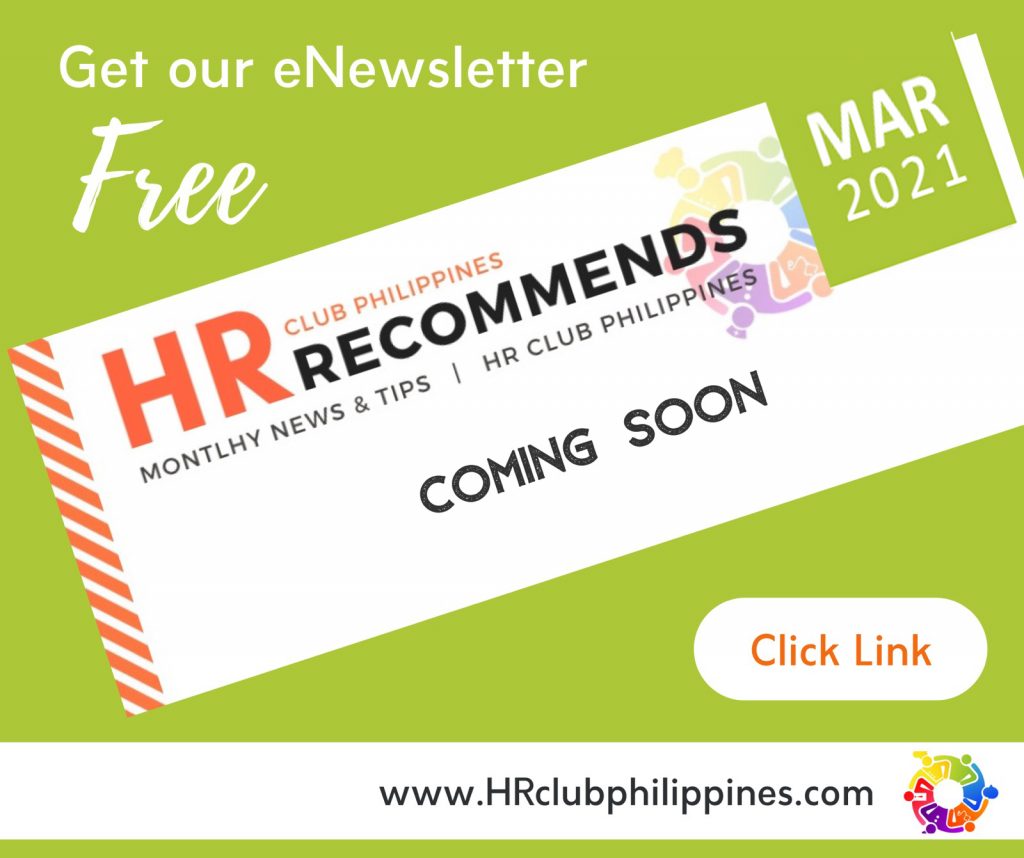 Mar 2021 Issue:
Coming Soon
Learn More About HR Club Philippines
HR Club Philippines is a Professional Community Network which was established by Business Maker Academy, Inc. in 2008.  Join the club and be involved!

GCQ Contact Numbers:
(632) 7957-7937, 7219-1039
(0917) 572-1713, (0917) 637-2471