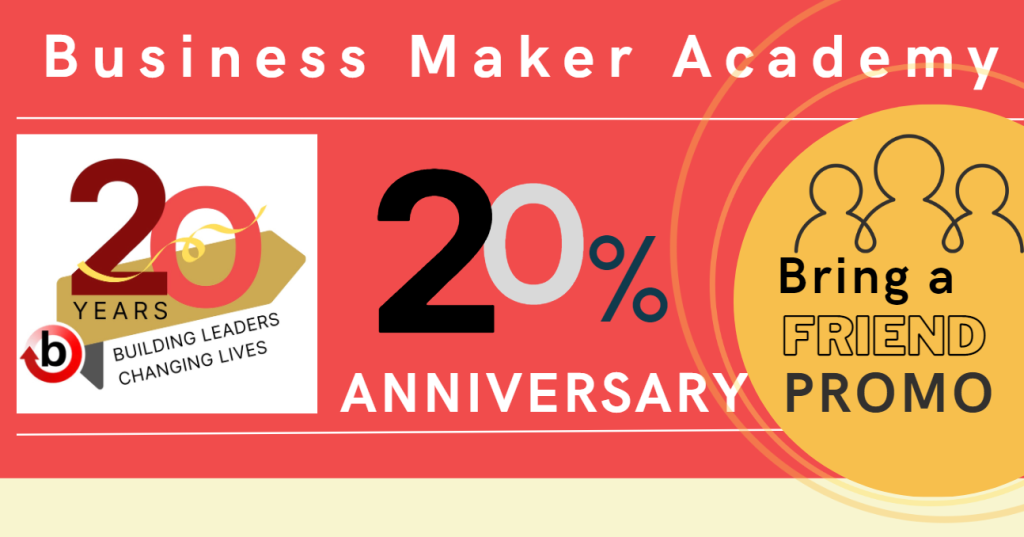 For our 20th year anniversary, Businessmaker Academy is bringing back our Bring a Friend Promo!
Enjoy 20% off on webinars or seminars for your group when you bring a friend or group of friends.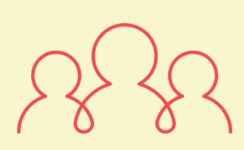 BMA 20 YEAR
BRING A FRIEND
ANNIVERSARY PROMO
Mechanics:
Booking and payment period is valid from March 1 to April 15, 2023.
Redemption period is until December 31, 2023 which means your group can attend the scheduled class anytime within this period.
To avail of the 20% discount for you and your group of friends, bookings and enrollment must be done at the same time and for the same class.
This promo is not applicable with other promos.
BMA management is the final authority in the interpretation and decisions for these mechanics.
To avail the Bring a Friend Promo, kindly contact us through:
Mobile Number: (0917) 6372471, (0912) 2231826
Tel Number: (632) 7957-7937, 7577-9211
Viber: (0917) 6372471, (0912) 2231826
Email: info@businessmaker-academy.com