Certification Program for Human Resource Management
About the Certification Program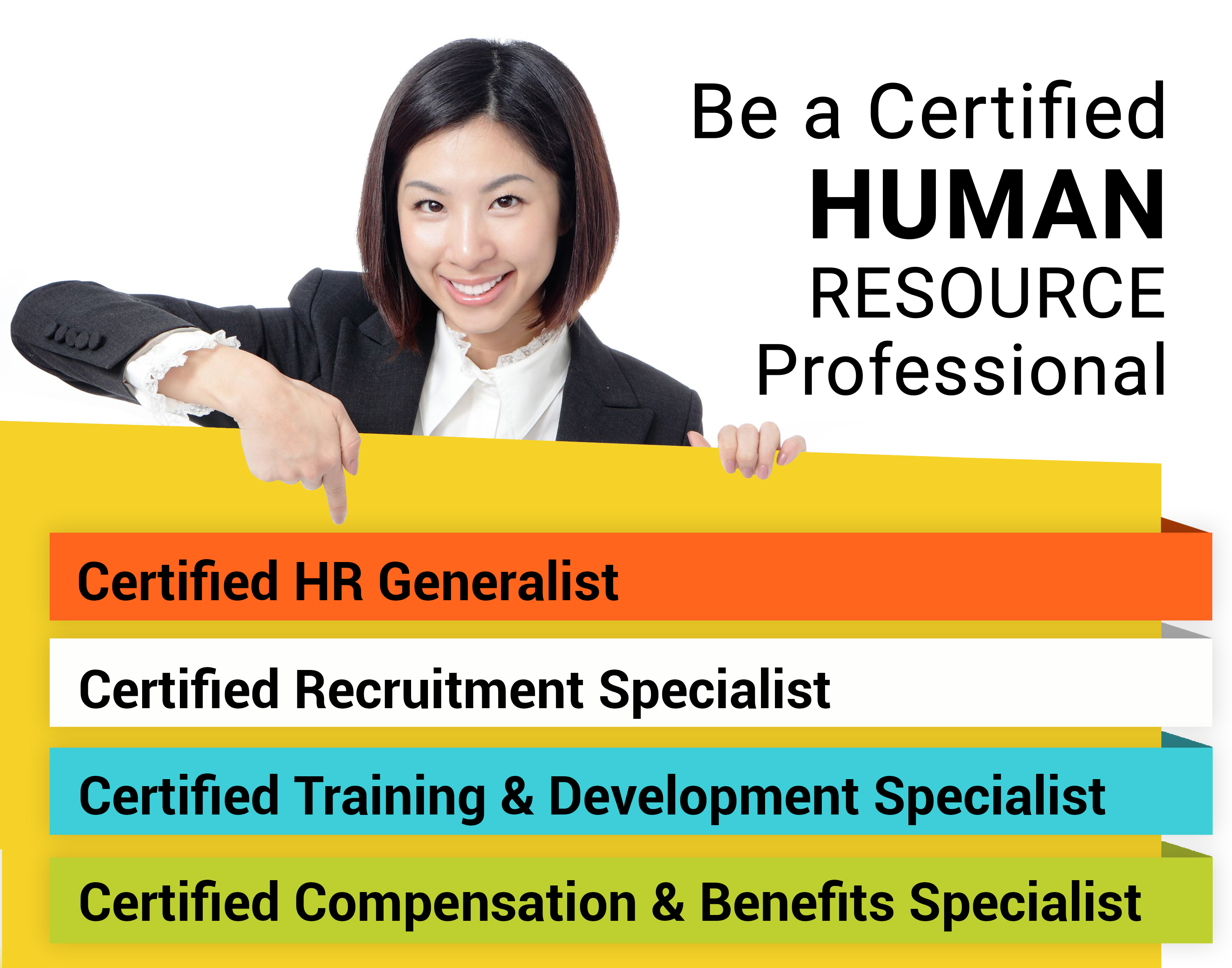 Businessmaker Academy and HR Club Philippines now offer certificate programs for individuals who wish to pursue a successful career in Human Resources.
About the Certification Programs:
We specialize in Human Resource Education through practical,
experience-based learning. We offer a wide range of HR-
related courses, each of which has been specifically developed
by industry experts to respond to the current market needs. Our
courses are based on the Philippine setting and government
mandates, giving you everything you need to begin your new
career in your chosen industry.
The Certified HR Professional Program has grown out of the
passion and dedication of our faculty and community who
believe that HR Management education should be accessible to
everyone. Through our courses we fully prepare our students to
take on active roles in the Human Resource field and help them
to achieve their fullest potential, both efficiently and creatively.
Our commitment to providing quality training programs has
resulted in unique teaching and student support system that
produces unparalleled results. By choosing the Certification
Program, students have the flexibility and comfort of being able
to complete their studies at a time and pace that suits them,
while still having the benefit of the unrivalled student support
offered by faculty mentors and the HR Club community.
Benefits
Requirements
Fees
FAQ
Program Tracks and Curriculum
Cert. HR Generalist
Cert. Training and Development Specialist
Cert. Compensation and Benefits Specialist
Cert. Recruitment Specialist
How to Enroll in 3 Easy Steps
Choose Your Seminar(s)
Book a slot thru:
>Online Registration
>Download Registration Form
>Visit our Office
>Phone Booking at
Tel#: (632) 6874445|6874645
Cel / Viber: (0917) 8643416
Remit Payment
You may settle payment:
>at our office
>via Paypal
>via Bank Deposit:
Savings Account Name:
Businessmaker Academy, Inc.
BPI SA Acct#: 4013-0306-64
BDO SA Acct#: 000-280-622-422
Confirm & Attend
Please send deposit slip with your name and course via:
Fax#: 6874445 loc. 814
Viber#: (0917) 8643416
Email: info@businessmaker-academy.com
Bring deposit slip or receipt on your class
day
Important Note: Business Maker Academy Inc. is a VAT-registered company. TIN# 223-672-691-000 VAT. For zero rated or VAT exempt companies, please include your Certificate of Exemption. Provide Form 2307 or Certificate of Tax Withheld if payment done with tax withheld. Please withhold only 2% as we are classified as suppliers or contractors of service.All bank payments should be directly deposited to our official company bank accounts only under account name: Business Maker Academy, Inc. Please be advised that no other individual/personal bank account is authorized to collect payment on behalf of the company..