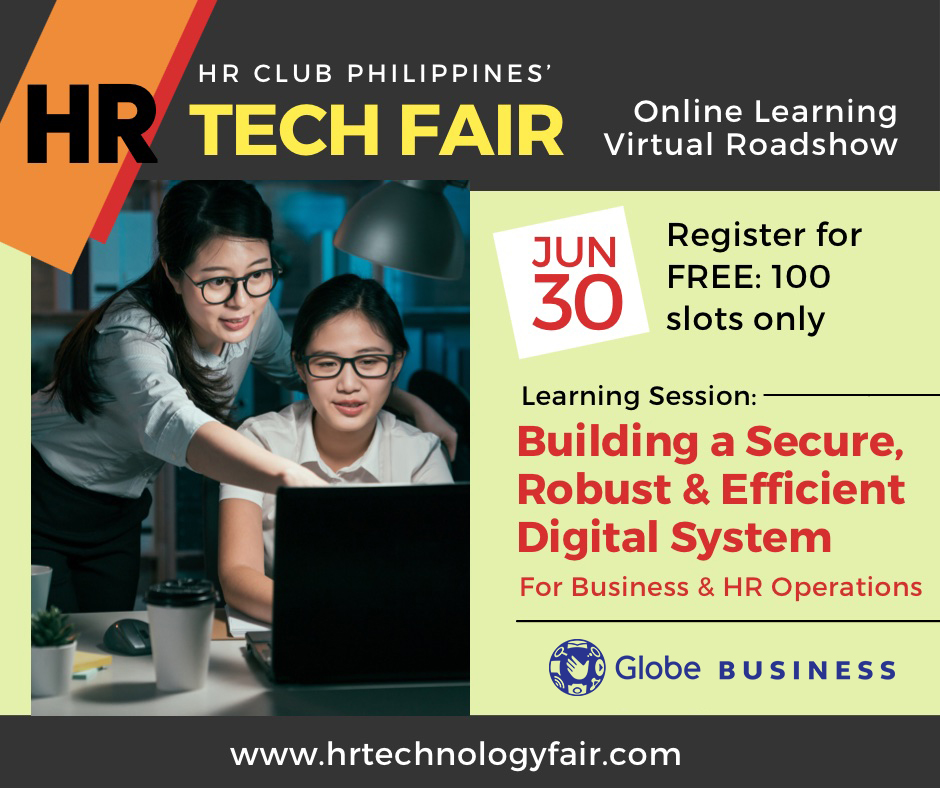 HR TECH FAIR: ONLINE LEARNING VIRTUAL ROADSHOW
Building a Secure, Robust & Efficient Digital System for Business & HR Operations
Live Zoom Webinar: June 30, 2021 (Wed) 10am to 12:nn
FREE ADMISSION: REGISTER NOW! ONLY 100 SLOTS AVAILABLE.
Digital Automation is essential to all companies who want to use online systems for their business and HR operations. Many SMEs struggle to find, keep up with technology and work with service providers that are suitable for their business needs.  This learning event explains how you can build a secure, robust and efficient digital system without breaking the bank.
Critical Factors to Consider for Digital Automation
Checklist for Choosing a Service Provider
Tech Solutions for Business or HR Problems
Planning, Implementing, Measuring and Evaluating You Digital Systems
Q & A
Business Owners, HR Managers & Staff, HR Consultants, Accounting Officers, IT Officers, Administration Officers, Personnel Officers and People who manage Human Resources for their company.
This event will be conducted via Zoom.
Pre-registration is required.  Only 100 slots available.
Certificate of Attendance will not be provided for this session.