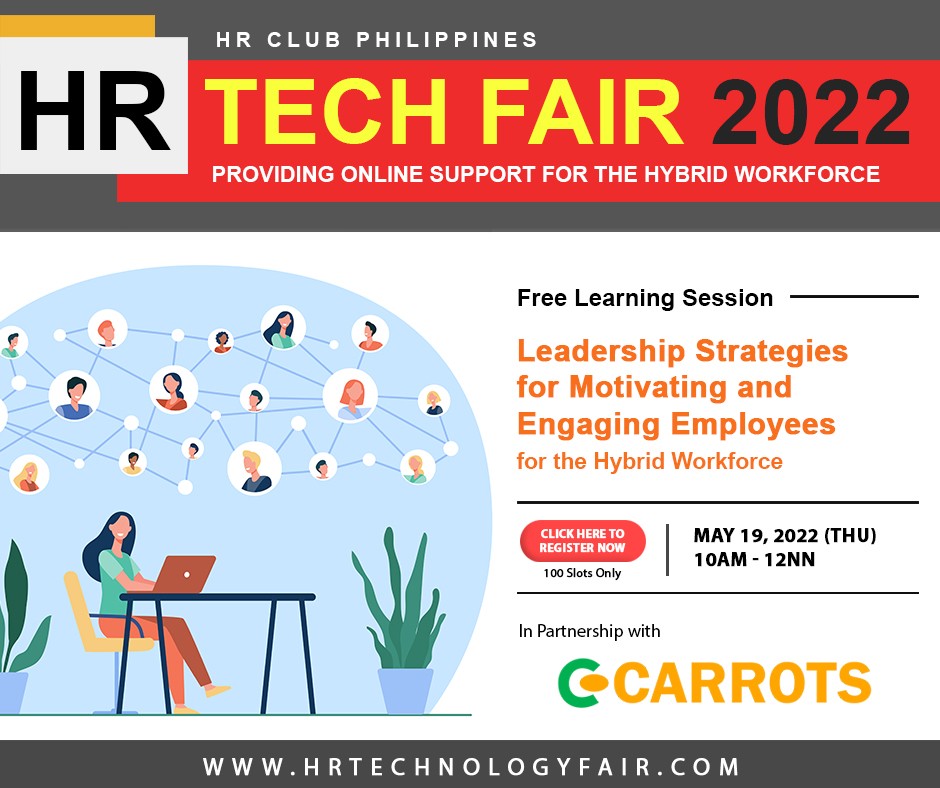 HR TECH FAIR 2022: ONLINE LEARNING EVENT
Leadership Strategies
for Motivating & Engaging Employees
for the Hybrid Workforce
Live Zoom Webinar: May 19 (Thurs) | 10am to 12:nn
FREE ADMISSION: REGISTER NOW! ONLY 100 SLOTS AVAILABLE.
Leaders today often manage in-office and remote workers. Although digital technology gives us a means to communicate and collaborate with our teams online, we are often faced with the added challenge of motivating and engaging employees in a hybrid work set up. This learning event discusses leadership strategies, programs and practices that you can set up to build a motivated and engaged company culture in your organization.
Spotting Disengaged Employee Behavior
Identifying What Drives Employee Engagement
Leadership Strategies for Building a Motivated & Engaged Company Culture
Programs, Practices & Solutions for Motivation & Engagement
Business Owners, HR Managers & Staff, HR Consultants, Accounting Officers, IT Officers, Administration Officers, Personnel Officers and People who manage Human Resources for their company.
This event will be conducted via Zoom.
Pre-registration is required.  Only 100 slots available.
Certificate of Attendance will not be provided for this session.