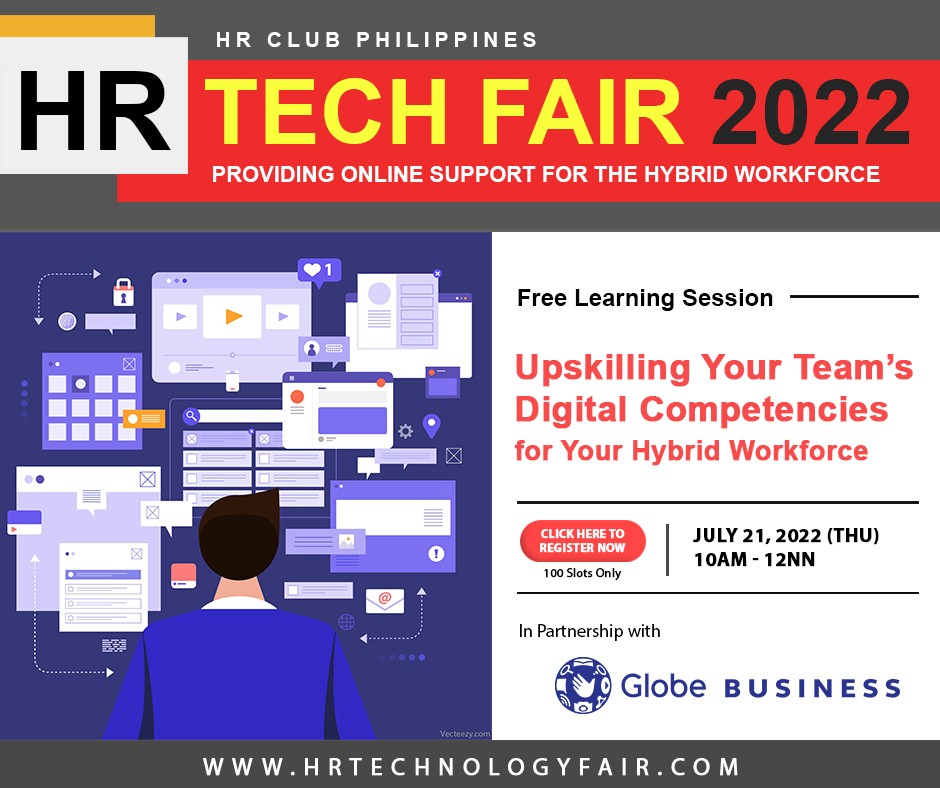 HR TECH FAIR 2022: ONLINE LEARNING EVENT
Upskilling Your Team's
Digital Competencies
Live Zoom Webinar: Jul 21, 2022 (Thurs) | 10am to 12:nn
FREE ADMISSION: REGISTER NOW! ONLY 100 SLOTS AVAILABLE.
Leaders and Managers understand the importance of having a tech-savvy team. This session explores the critical areas participants need to hone, in order to upskill their Digital Competencies for today's Hybrid work environment and not get left behind.
The Challenges of Digital Literacy in the Workplace
Areas of Digital Competencies for the Workplace
Developing Your Team's Digital Competencies
Solutions for Digital Work Productivity
Business Leaders, Business Managers, HR Managers & Staff, HR Consultants, Training Officers, Accounting Officers, IT Officers, Administration Officers, Personnel Officers and People who manage Human Resources & Development for their company.
This event will be conducted via Zoom.
Pre-registration is required.  Only 100 slots available.
Certificate of Attendance will not be provided for this session.